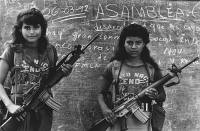 Hors ligne



Inscrit le: 25 Déc 2013
Messages: 29

Yo ! 
Ils cherchent une date pour le 15 juin c est à dire dans 17 jours !
Cool si qqun.e peut leur filer un coup de main, c'est de la dernière minute. Ils sont pas méchants et il y a même un groupe de motards qui portent le même nom (argument hors paire) 
https://www.facebook.com/Nasty-Pack-416808095061131/?fref=ts




hey,
frank/leipzig here ... how are you??? how is the house???
i got some stupid / last minute question for help:
NASTY PACK is going on tour again. this time in june and this time together with the other band of our drummer called JÖEY CLASH.
we just got our show in nancy canceled. we where supposed to play there on 15.06. .... can you maybe fix us a show in reims on that day??? we are happy with everything... no big expectations, just wanna play ... 
we are in offenburg on 14th and antwerp on 16th, so reims is more or less on the way / would fit ... what do you think??? 

we are 7 people with full backline in one van. both bands play some kind of punk/hc - see links/info below ... 
do you see any chance to help us out????
let me know, cheers, frank



NASTY PACK:




demo: http://nastypack.bandcamp.com/




single: https://abfall-records.bandcamp.com/album/a-r-03-nasty-pack-7-s-t

.




clip (bikewars): 

https://www.youtube.com/watch?v=4YSuYD6OzwA




live: 

https://www.youtube.com/watch?v=C_9cCFVJryE




nasty pack mix classic/oldschool hardcore and punk with singalongs and melodies, some sk8-core/punk as well - 

they are around since mid' 2013, released and sold out a demotape in 2014, and dropped a five song 7" in april15 via abfall-records.




until now NP played something like 70 shows all over germoney and toured czech, france, spain, switzerland, shared stage with bands like 

d.o.a., poison idea, damaged head, the kids, government flu, beyond pink, jello biafra, warsong, vexx, no problem, chemicals, danger!man … and so on




NP are current and ex members of bands like jöey clash, midnight crisis, alien placenta, dividing lines, lethargie, spastix, deprssive state, shut the fuck up






JÖEY CLASH:




https://www.facebook.com/J%C3%B6ey-Clash-837787709585662/




https://joeyclash.bandcamp.com/

 
jöey clash play some dirty kind of punk meets rock'n'roll with lyrics about the dark side of life but always with some kind of sarcasm and humor and with songtitles like "life is just a ramones song" you can't go wrong. leatherface meets motörhead is an overstatement, but can give you directions....
they got an lp out on leipzigs own label s.m.musik and share members with dividing lines, fireaaamnd, b.c.m., reich und schön and ofcourse nasty pack.... new lp is at the pressingplant right now.



tour so far:




07. linz




08. zagreb




09. ljubliana




10. milano




11. davos




12. zürich




13. biel




14. offenburg


15. NEED HELP



16. antwerpen




17. ghent




18. tbc




19. leipzig




_________________
!!! FRITE OR DIE !!!